Alumni
电车视频's past students are making an impact all around the world. This page contains some examples from past students we have caught up with. If you are a past student and you haven't been in touch for a while or you have a business that you would like people to know about please contact me via email: alumni@kingscollege.qld.edu.au or contact: (07) 55 877 600 and ask to speak with Chloe in Marketing.
Email
Join our Facebook Group
This private group has been designed to help you keep in touch with classmates from your 电车视频's school days.
Join our Instagram Page
We have recently opened our Instagram Page for all things family, businesses and collaborations! Please make sure you follow
Reunions
电车视频's loves to organise 10 year and 20 year reunions.These reunions are a time for you all to catch up with each other and to share what is happening in your life. It is also a great time to chat with some of your Teachers and other 电车视频's staff.To make sure you don't miss anything make sure you join our Facebook and Instagram pages to keep up to date with all things 电车视频's!
Get in touch
---
The Tomorrow Generation
The 电车视频's Alumni book is dedicated to the dreamers, the believers, the thinkers and the achievers that stepped out of the 电车视频's tunnel and into the world.
Read the first edition of The Tomorrow Generation below: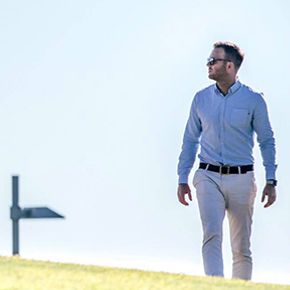 Sam Watson
Class of 2006
Qualifications: Bachelor of Urban and Environmental planning.

Sam works in town planning for the City of Gold Coast. Over the last seven years he has been assessing new developments on the Coast, ranging from small scale residential and commercial, to high-rises and shopping centres. He specialises in new church developments and large residential developments.
Currently, he is working within Gold Coast City Council's CBD office, promoting Southport as the CBD of the Gold Coast and dealing in economic development and investment attraction for the CBD and overall Gold Coast. His future direction is hopefully in private property development and urban design.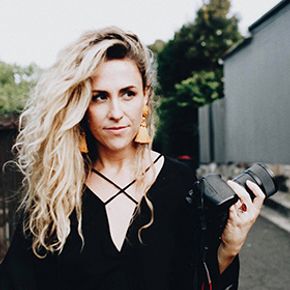 Bel Litchfield
Class of 2002
Bel is graphic designer and photographer on the Hillsong Communications team. She designs and shoots campaign artwork for the national and global church. She also co-owns '' which is a collaborative photography company, founded by herself and River Bennett. The First Hello focuses on shooting the raw and real moments at live births. As a team, they've also recently launched '', which has expanded their business to capture fun and fresh kids' portraits.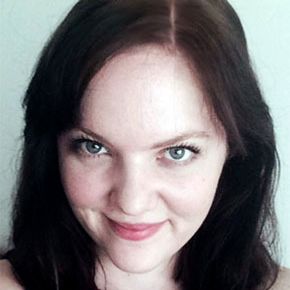 Jenna Weetman
Year of 2006
Bachelor of Biomedical Science.
Doctor on the Gold Coast, currently working in emergency.
Awarded John Flynn Placement Program Scholarship in first year of medical school.
Published first author in Neuroscience Letters for Honours thesis in Parkinson's Disease.
Involved with the GSPN (General Practice Student Network) national working party for community health and Chair of the local GPSN club.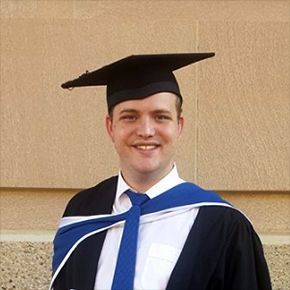 Scott Blakemore
Class of 2009
Masters of International Relations
Completing PHD. Thesis: "Reconceptualising Faith-based Diplomacy to Expand the Diplomat's Toolkit"
Bachelor of Arts & International Relations
Semester Teaching Fellow at Bond University 2014-Current
2015, 2016 and 2018 SDSA Teaching Excellence Award
2014 McPherson Community Service Award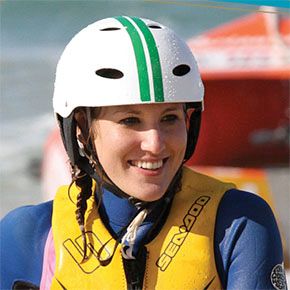 Mikaela Rawlings
Class of 2011
Competed in 2012 Olympic trials (swimming)
Surf Life Saving (North Burleigh Club):
* 2015 - 1 gold medal (State) and 1 silver medal (National)
* 2016 - 2 gold medals / 1 silver medal (State) and 3 silver medals (National)
* 2016 - Part of North Burleigh IRB team to win World Championships in the Netherlands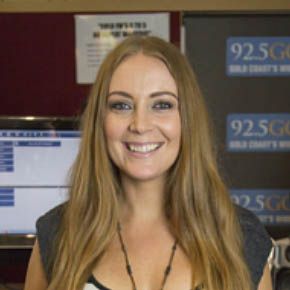 Courtney Breheny
Class of 2001
Bachelor of Business (major: Marketing) and Bachelor of Arts (major: Public Relations) from Griffith University
Diploma of Leadership from SURFCITY International Training College

Currently: Promotions Manager for Triple M in Brisbane
Previously: Tactics Manager for Southern Cross Austereo, Promotions and Brand Manager for 92.5 Gold FM, Voiceover Artist and TV/movie extra.
Winner of an Australian Commercial Radio Award (ACRA) and finalist for seven others.

Volunteer for Habitat for Humanity. Involved in the Philippines Island Reconstruction Build, following Typhoon Haiyan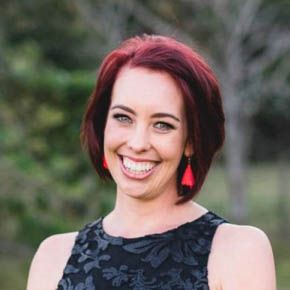 Aynsley Campbell (nee Knight)
Class of 2003
Bachelor of Communication Design
Runs her own Creative Design Agency:
Previously worked at an advertising agency for nine years, working on national and state ad campaigns.
Aynsley has a passion for real estate and has bought four investment properties. She is an animal welfare leagues foster carer and volunteer.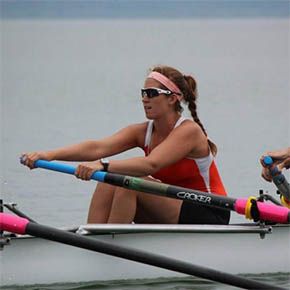 Emily Carey
Class of 2012
Champion rower, Emily, was Newton House Captain and a prefect at 电车视频's.
She has represented Australia 3 times (Youth Olympics 2012, Under 21 Australian 2013, Under 23 Australian 2014 in Italy)
Awards: Rising Star Award at the Laine Beachley Awards (2013), NSW Double Championship winner (2013), n Under 19鈥檚 NSW Single Champion (2012), Gold Medals in Regatta (Australian Rowing doubles) SA (2010)
Bachelor of Science at Syracuse University, USA, where she received a full scholarship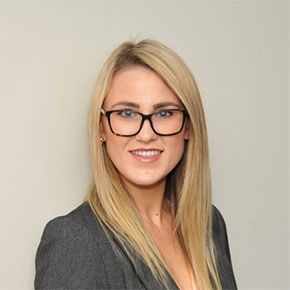 Naomi Mason (nee Dickson)
Class of 2008
Qualifications: Bachelor of International Relations, Bachelor of Law at Bond University & currently studying Masters of International Human Rights Law
Naomi practiced law in Australia for 2.5 years and then moved abroad to the UK with her husband, Jordan Mason (Class of 2009). They now live in London and Naomi currently works as a Legal Consultant on a high profile banking remediation project. She notes that it is "very exciting and it has been interesting to get to work within one of the worlds most thriving financial markets."
Naomi's main ambition is to work as an International Lawyer in Human Rights / Public International Law, so she is currently making a career shift. She plans to be a part of a generation of lawyers who promote the rule of law and human rights for all.
"My husband often has to give me a bit of a pep talk that even though passion wise I feel like I could serve on a tribunal prosecuting international war crimes tomorrow, that it takes time to learn how to do that best and that I will get there one day. Patience is a lesson I am getting very familiar with. Other than that I am loving living in London and enjoying the travel perks of being on Europe鈥檚 doorstep."
"I've learned that rather than focusing on what I don't know or understand, I should turn my attention to what I do know. I know God. I know He loves me. I know He's never failed me. I know He wants what's best for me. I choose to trust Him and acknowledge Him without having to understand everything."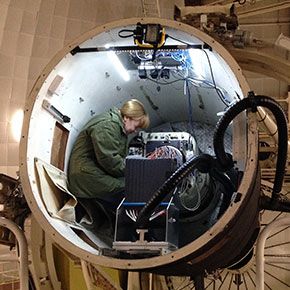 Sarah Sweet (nee Easton)
Class of 1998
Studied: Bachelor of Business Management, Bachelor of Science (Maths), Bachelor of Science Honours (Physics), PhD in Astrophysics, Grad Cert in Research Commercialisation.
Currently, Sarah is a Postdoctoral research fellow at ANU Research School of Astronomy and Astrophysics at Mt Stromlo Observatory where she is using better-than-Hubble-Space-Telescope images from the Gemini South telescope in Chile to investigate how galaxies that are billions of light-years away grow in size to become the nearby puffy galaxies we see today.