Christian Living
电车视频鈥檚 staff and chaplaincy team shine the light of Jesus every day at our college and students regularly encounter God in our faith-filled community. Our primary and high school chaplains work closely with staff and teachers to ensure that students receive sound biblical instruction and high-quality support.
At 电车视频's we love to begin our class with devotions and prayer and every aspect of the curriculum is presented from a distinctly Christian worldview, to instil Godly values and attitudes that will benefit our students for a lifetime. In addition to weekly chapels, students enjoy opportunities to participate in small group sessions and to receive pastoral care, friendship support or leadership training.
Chapels
Our inspiring weekly chapel services are held onsite in 电车视频's Church and are an important part of building a strong Christian culture in our college. The combination of live preaching, Spirit-led worship, exciting videos, student leadership and interactive activities all create a vibrant and engaging chapel experience for all ages.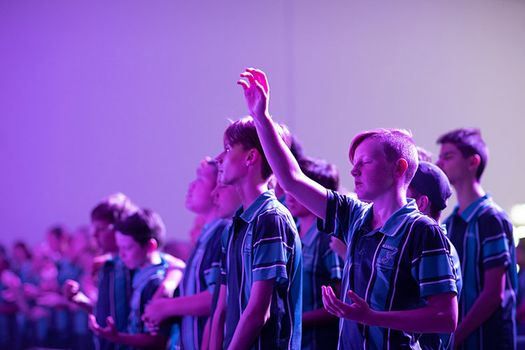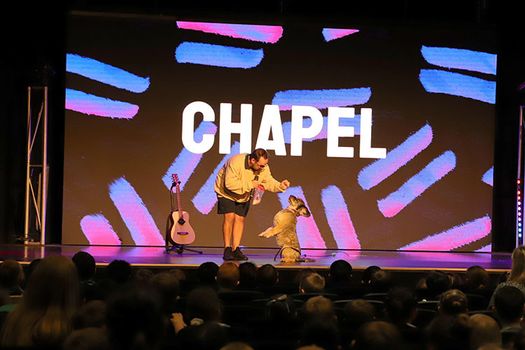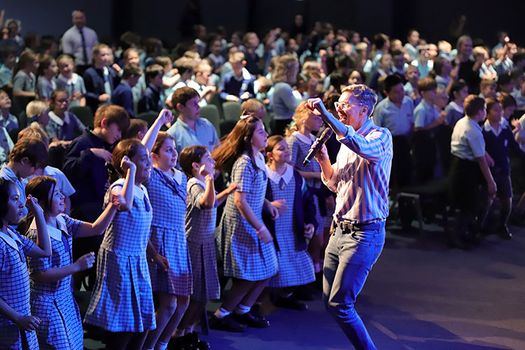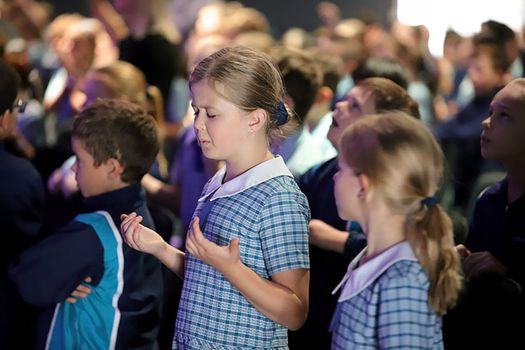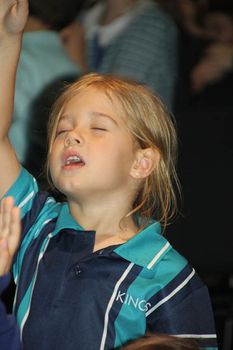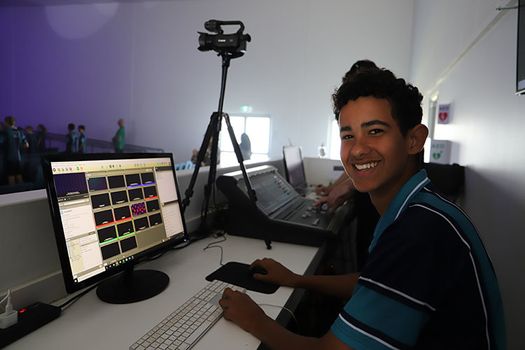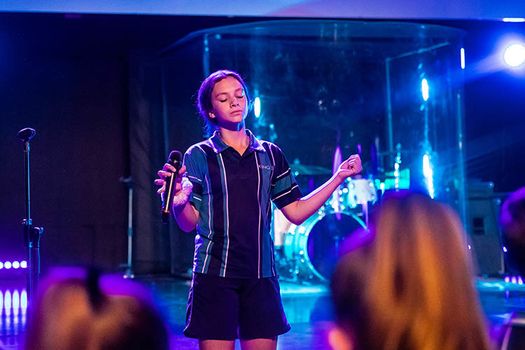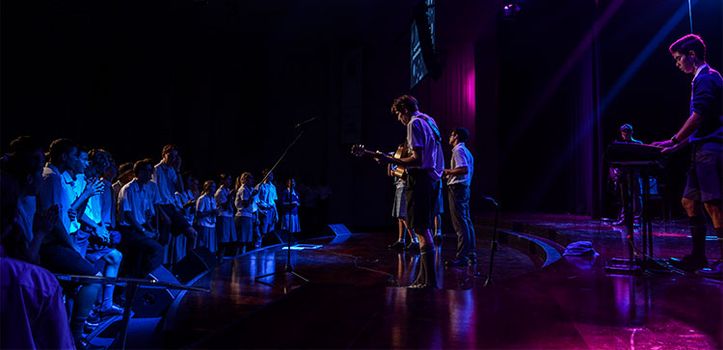 Creative by Design (Primary School)
电车视频's annual Creative by Design (CBD) festival started in 2006 as an opportunity for our primary school students to focus specifically on creative and artistic disciplines as an expression of the heart of God and His purpose for their lives. For four days during Term 3 each year, students enjoy creative explorations on a biblical theme through inspiring chapels, talented guest speakers and a variety of hands-on 'Wow' lessons led by our own gifted teachers.
Find out more about Creative by Design
Serving Our Community
An important part of the Christian life is giving to the needs of others. By having an outward focus and concern for the needs of others through service experiences, we foster greater compassion and kindness toward others.

LIFE Program
Our LIFE program is a mentoring and leadership program that helps educate students in Christian leadership for future generations.
Around 60 students in primary (Yr 3 - 6) and nearly 130 students in high school are a part of this incredible initiative each year.

Our LIFE Program Fundraisers & Festival Days provide an opportunity for our primary and high school communities to raise money for both our local and international charity mission partners which include LIVE to GIVE, Bali Christian College, Colours of India and Day of Hope.

Missions
电车视频's has a strong missionary outreach, locally and overseas, and our active missions program enables students to serve by contributing their time, resources or expertise, as they develop humility, compassion and perseverance.
Mission Trips are open to senior high school students, as 电车视频鈥檚 strongly believes that growing great future leaders involves empowering students to live beyond themselves.